Bilete si abonamente disponibile la intrare. Cost pe zi: 20 lei | Abonament simple: 50 lei | Abonament VIP: 150 lei
ITCB2017 Register as an Artist
HOME / INFO / Register as an Artist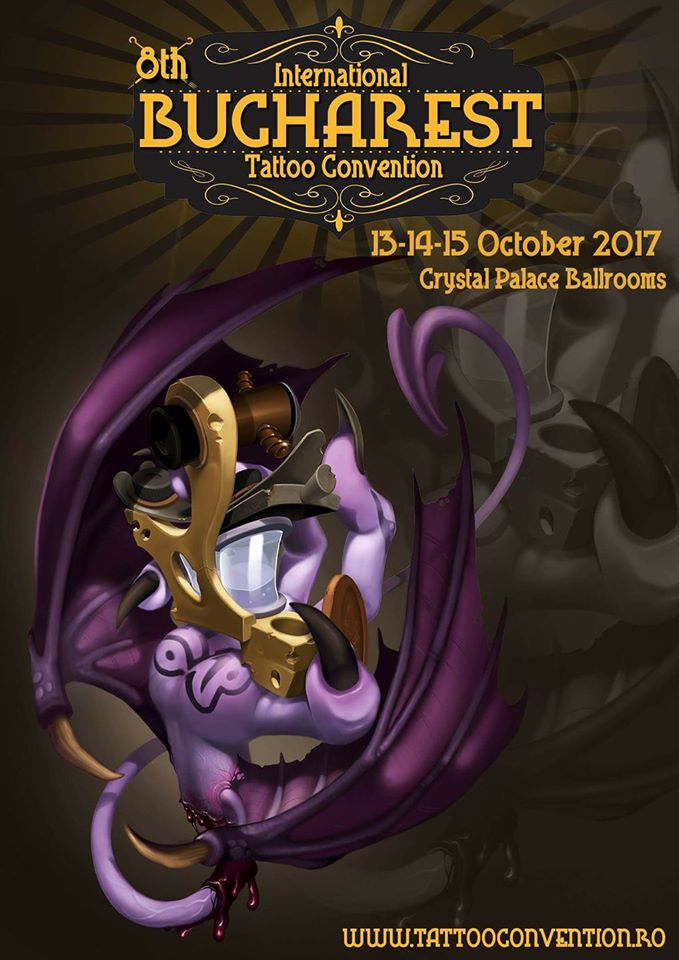 DETAILs
City: Bucharest
Location: Crystal Palace Ballroom
Address: Calea Rahovei 198A, Sector 5
Date: 13-15 Oct 2017
City: Bucharest
Register as an Artist FOR INTERNATIONAL TATTOO CONVENTION 2017
Join us at Crystal Palace Ballrooms for International Tattoo Convention 2017! You can quickly sign up by completing our Register form fields. After you send the form, you must send us the payment proof by email.
For a better profile, please fill all the fields.
Fields marked with * are required.